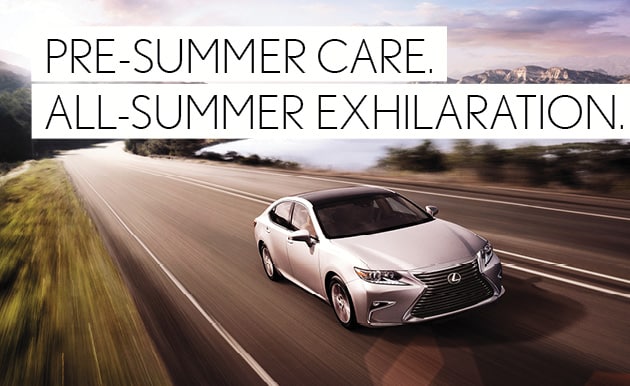 Schedule Your Pre-Summer Inspection
Starting From $70
For Lexus drivers, summer offers endless opportunities for driving pleasure. Be sure to enjoy them all, by preparing your vehicle with a Pre-Summer Inspection starting at $70 by your Lexus Precision Service Team at Jim Pattison Lexus Northshore.
Our skilled technicians will inspect your brakes, fluids, AC, tires and all other vital components, ensuring your vehicle performs masterfully through summer's long drives. 
The Pre-Summer Inspection includes:*
• Brake System and Battery
• Hoses and Belts
• Tires (Wear/Alignment)
• Other vital components
Offer is valid until July 31, 2018.
Prepare your Lexus for a summer of enduring exhilaration by booking your appointment today! Contact us at 1-888-803-5062 for more information.

We can also refresh your Lexus inside and out with one of our
Lexus Reflections Detailing Packages
.
Our Lexus vehicle detailing treatments feature leather cleaning and conditioning, paint finish polishing and more, restoring your vehicle to its original brilliance. 
Learn More.
---
Enjoy our Lexus Lounge & Business Centre.
While we take care of your Lexus, take advantage of our exclusive Lexus hospitality.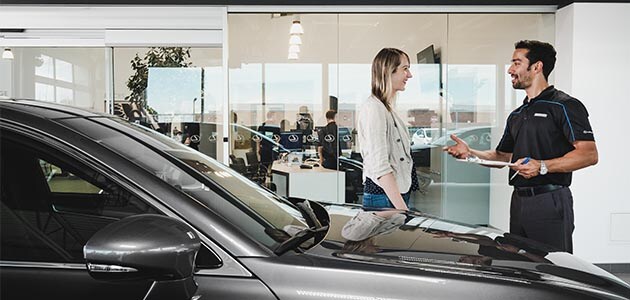 *Offer valid until July 31, 2018. Some restrictions may apply. Please contact Jim Pattison Lexus Northshore for complete details.